Southern California's Glamis North Hot Springs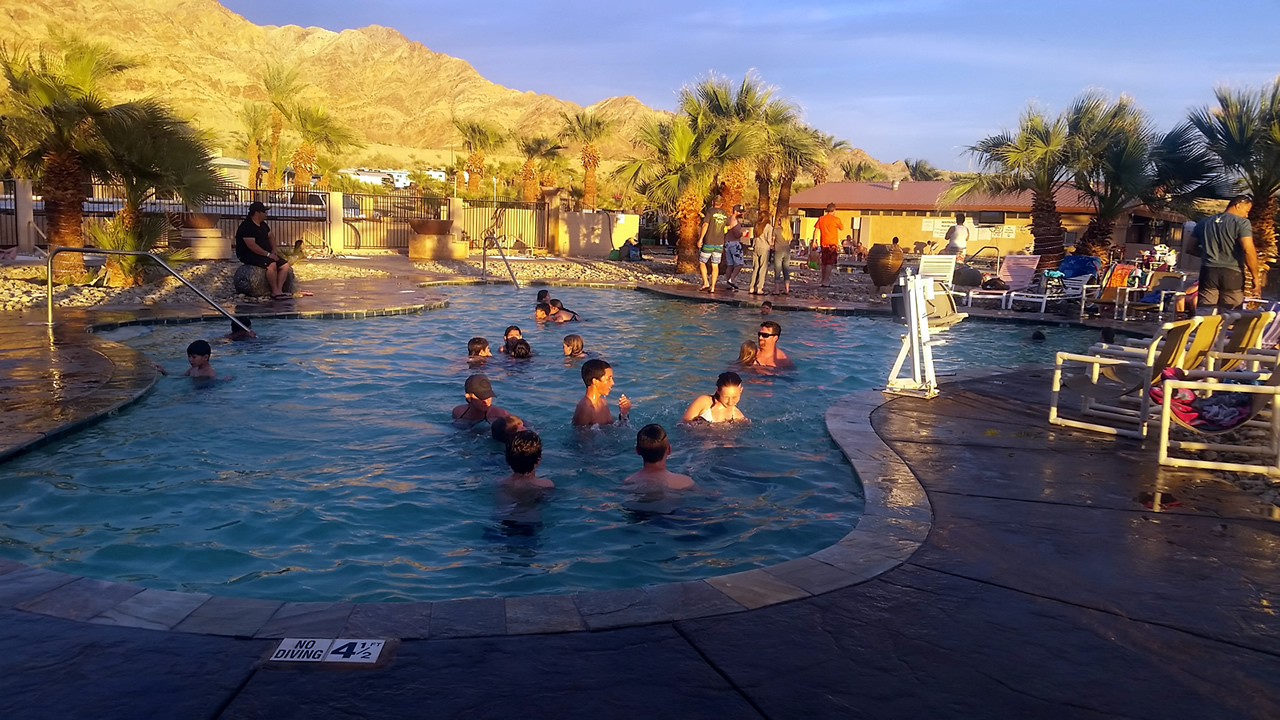 Ever been to a mineral rich hot springs that didn't have a strong sulfur smell? Ever swim in pools with no chlorine odor? If not, you haven't been to Glamis North Hot Springs! Literally – no unwanted aroma in our desert hot springs resort. With 16 different places to get soaking wet, your relaxation is calling! The mineral hot spring gush healing waters at 160 degrees. It's cooled until it's just right, then fed into our two therapeutic pools and our 14 hot tubs.
Our designed flow-through system means there are no chemicals in our therapeutic pools or tubs. There's no chlorine smell, there's no sulfur smell to deal with. There's only warm, refreshing, hot spring water that makes you feel good – and helps you relax after a great day of riding.
We also have two larger pools that offer great fun to the entire family. These chemically balanced pools are the place to hang out with friends before heading back to the campfire.
How to enjoy the hot springs:
Stay with us in an RV site or Cabin
Rent a RZR at Glamis North
Come for the day and purchase a day pass
Finding Us
We're near Palm Springs – about an hour and a half south/south east.
We're near San Diego – about 2.5 hours east
We're near Los Angeles – about 3 hours east
And, we're even near Phoenix – only about 4 hours west
Find us on Google Maps.
Hot Springs | Saunas | Resort Map
Hot Springs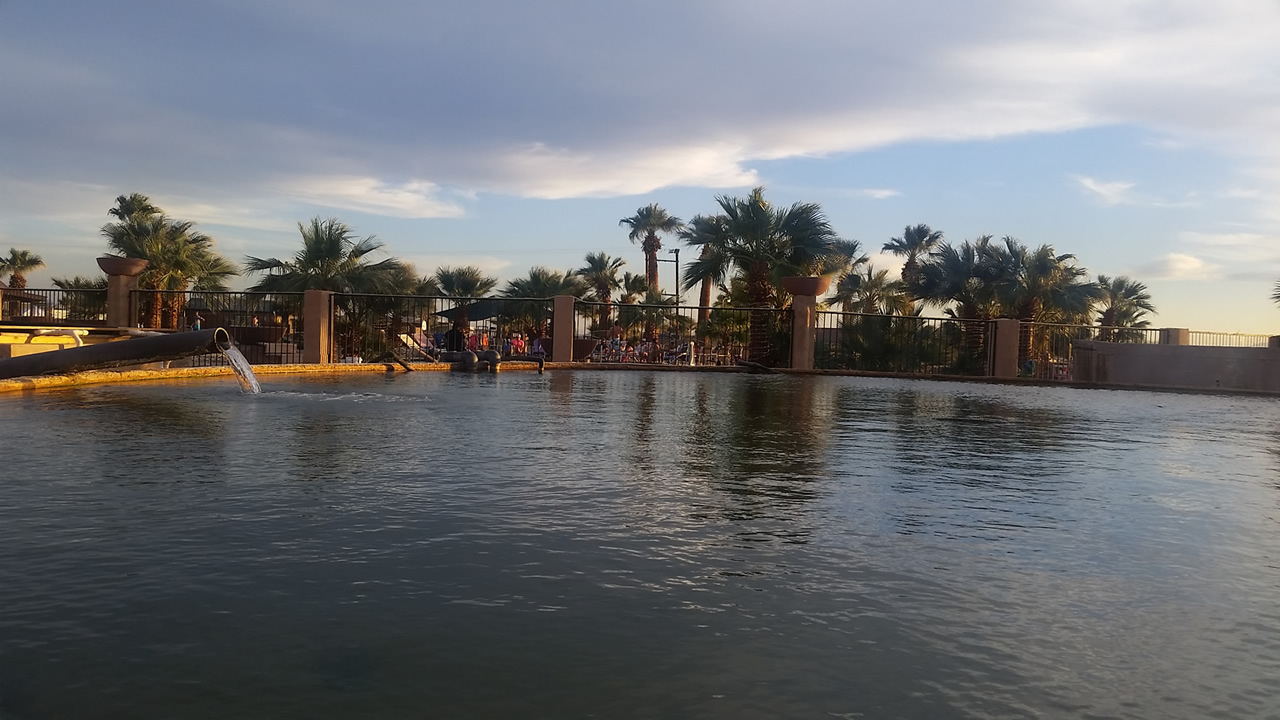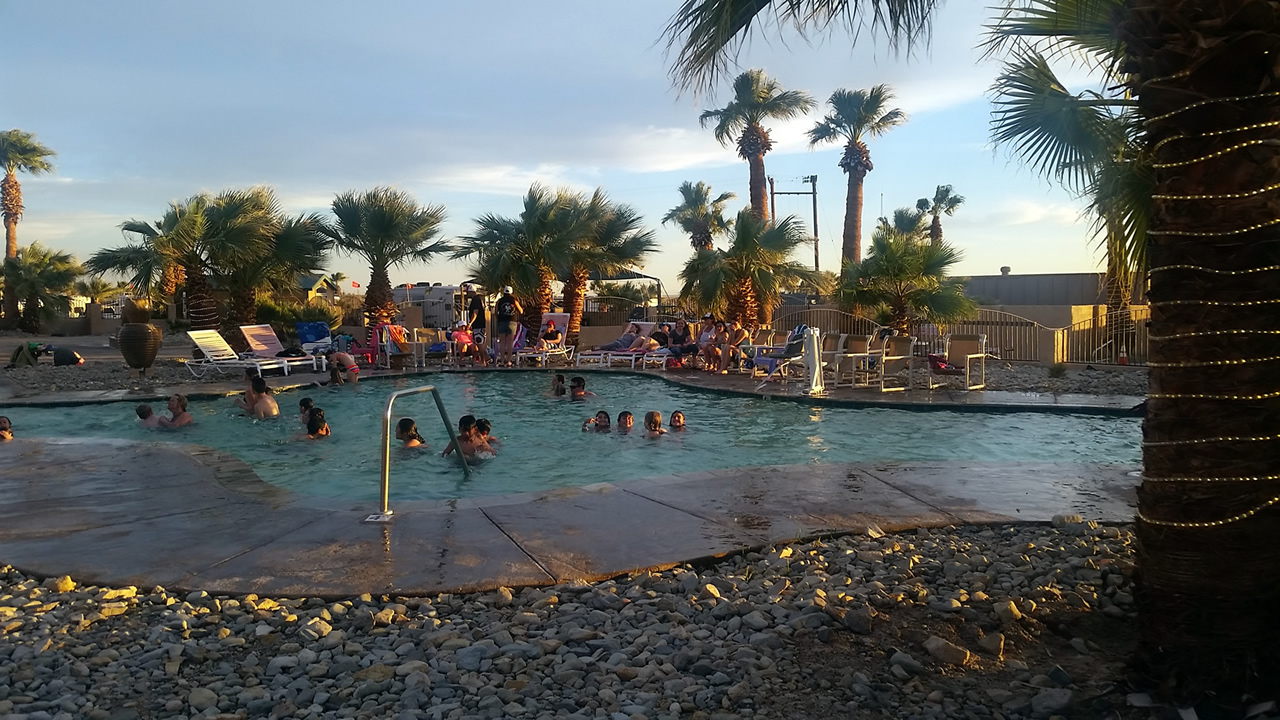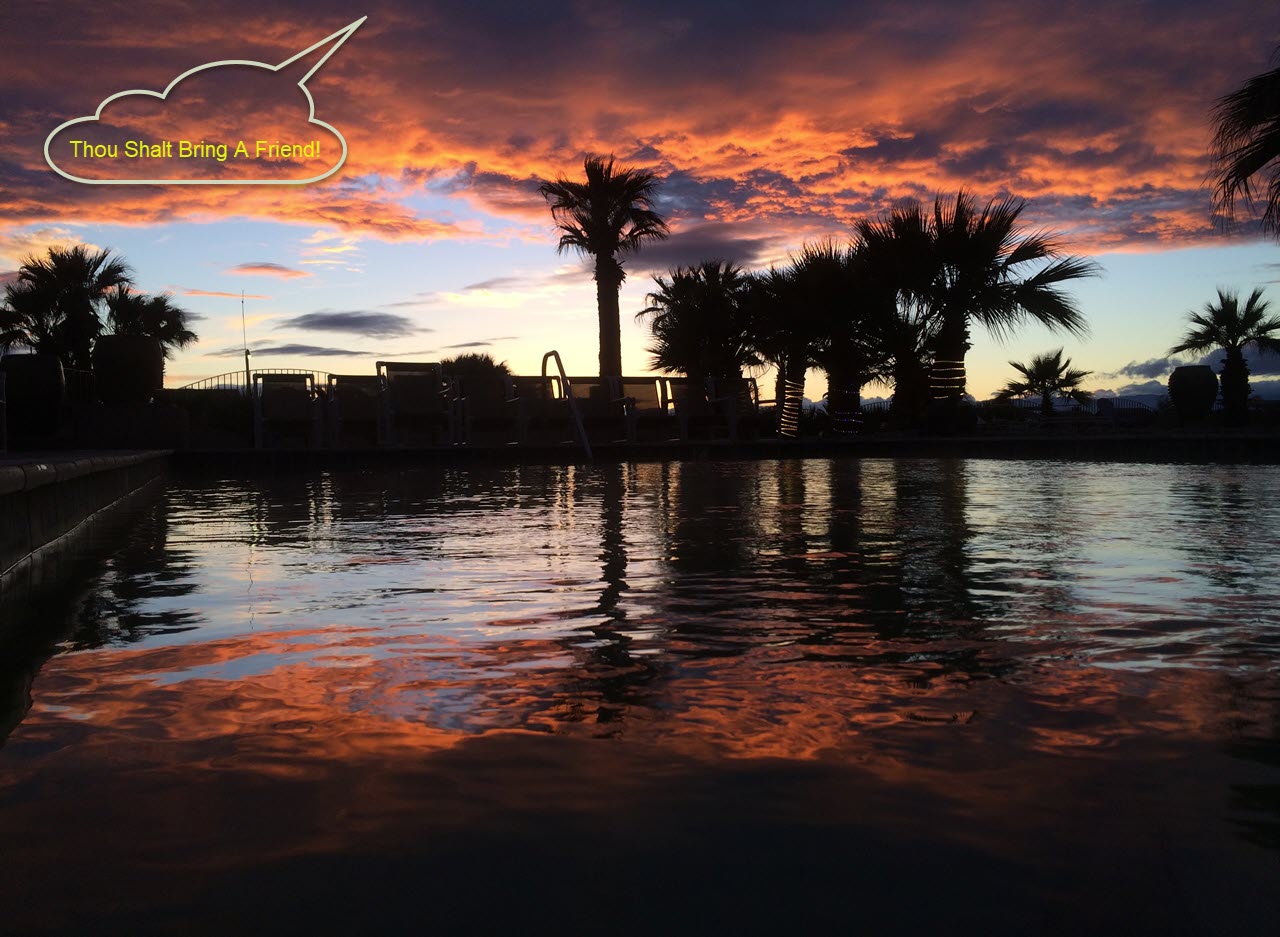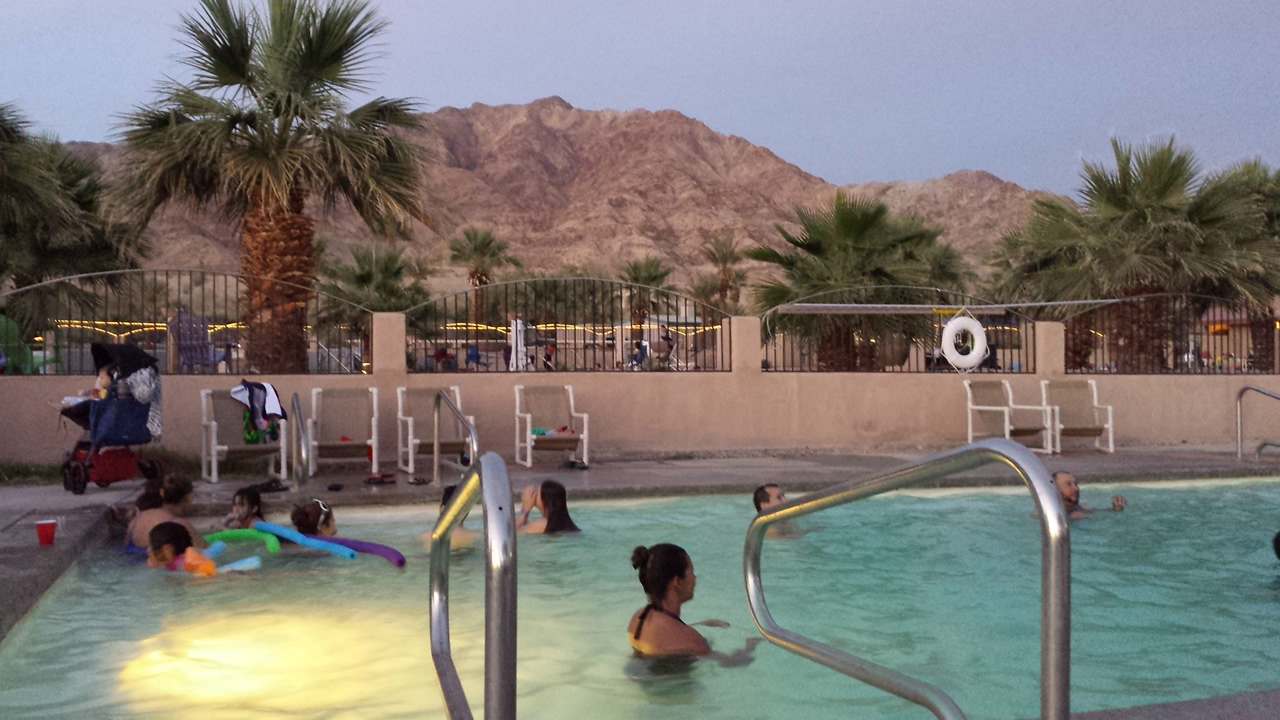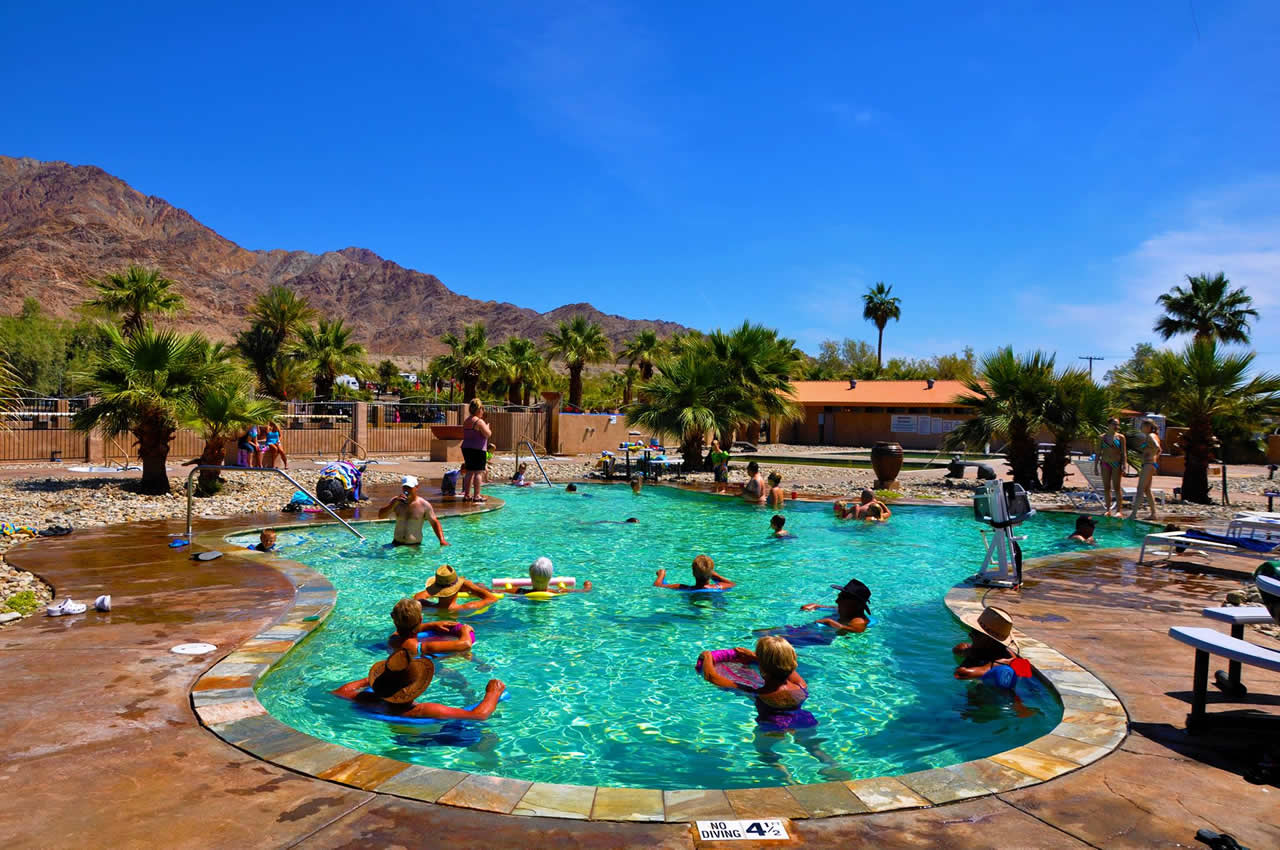 Saunas
Hot springs powered saunas? That's what you get at Glamis North! Quite possibly the only hot springs powered saunas west (or east) of the Mississippi!