Southern California's Big Rig Friendly Off-Road Oasis & Relaxation Destination
Who would ever think that an RV Resort could be both an off-road paradise and a premier relaxation destination?
Well, we did.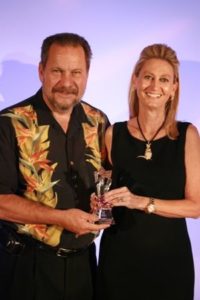 We are Cal and Roslyn Loewen, owners of the resort. Thankfully, a little over 15 years ago, we had the vision to look past a decades old snowbird park to envision a destination that offers something incredible for everyone.
Most guys love to come hit the trails full-bore in their souped-up RZRs.
Most ladies make a bee-line to the hot springs to relax and enjoy a cold one poolside.
Then, they all gather by the campfire with friends and family for some good laughs and great memories.
Next time you check in… talk to Cal. He'll tell you all about the endless trails. Talk to Roz… she'll talk you into taking a dip in the healing hot springs. Yep – they know how you feel, and can't wait to tell you how you can do it all!
Not sure about Glamis North? Check out our Facebook reviews and we're pretty sure you'll be clicking that reservation button. You might be making your first reservation – or your 100th reservation – at our relaxing, fun and big rig friendly hot springs off-road oasis resort. Either way – we know you'll both love it!

p.s. And your friends will love you for telling them about us!